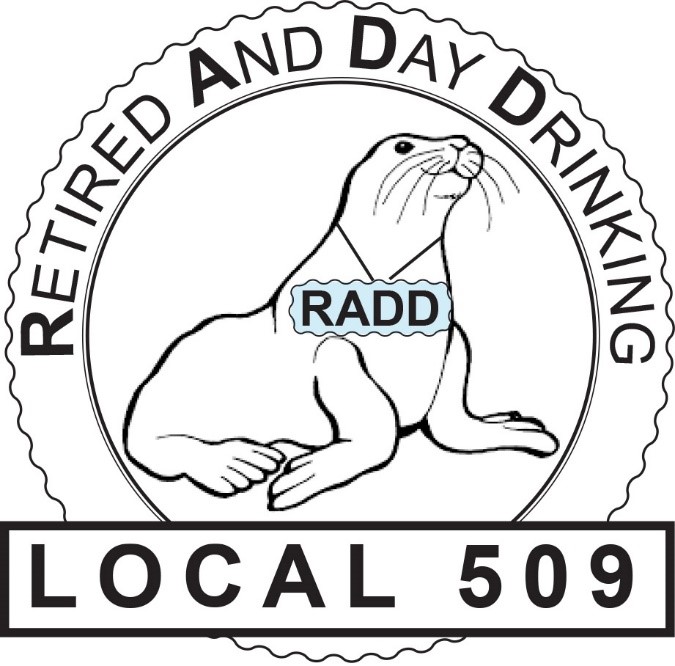 The RADD official seal.
RADD is dedicated to those hard-working folks that no longer have to work hard or answer to any over-bearing bosses that tend to direct their day-to-day activities and can, therefore, spend portions of their day engaging in serious idea exchanges while in a pub environment.
Look for a RADD local near you.